Geolytix France
Geolytix is excited to announce we open our French office. Welcome Stéphane Martis to the team.
18th May 2022
You may have read our first article on this blog about our name.

We are definitely called Geolytix and this is now even more clear.

Some of you may know the comic book series called the adventure of Asterix about a village of indominable Gaulish warriors…

Now Geolytix is ready to conquer the Gaul as we open our French office!

You will find there all we can do with the same passion and enthusiasm around data: Spatialanalytix, Machinelearnix, Salesforecastix and many of our magic potions.

Stéphane Martis will be leading this office (we are thinking about changing the last letter of his name for a x…) and is now a great member of Geolytix family (familix?).
We help our customers make informed decisions
Since the day Geolytix came into being, we've been telling our customers where to go; how many stores, who to acquire, where to open and how to optimise home delivery and click & collect operations.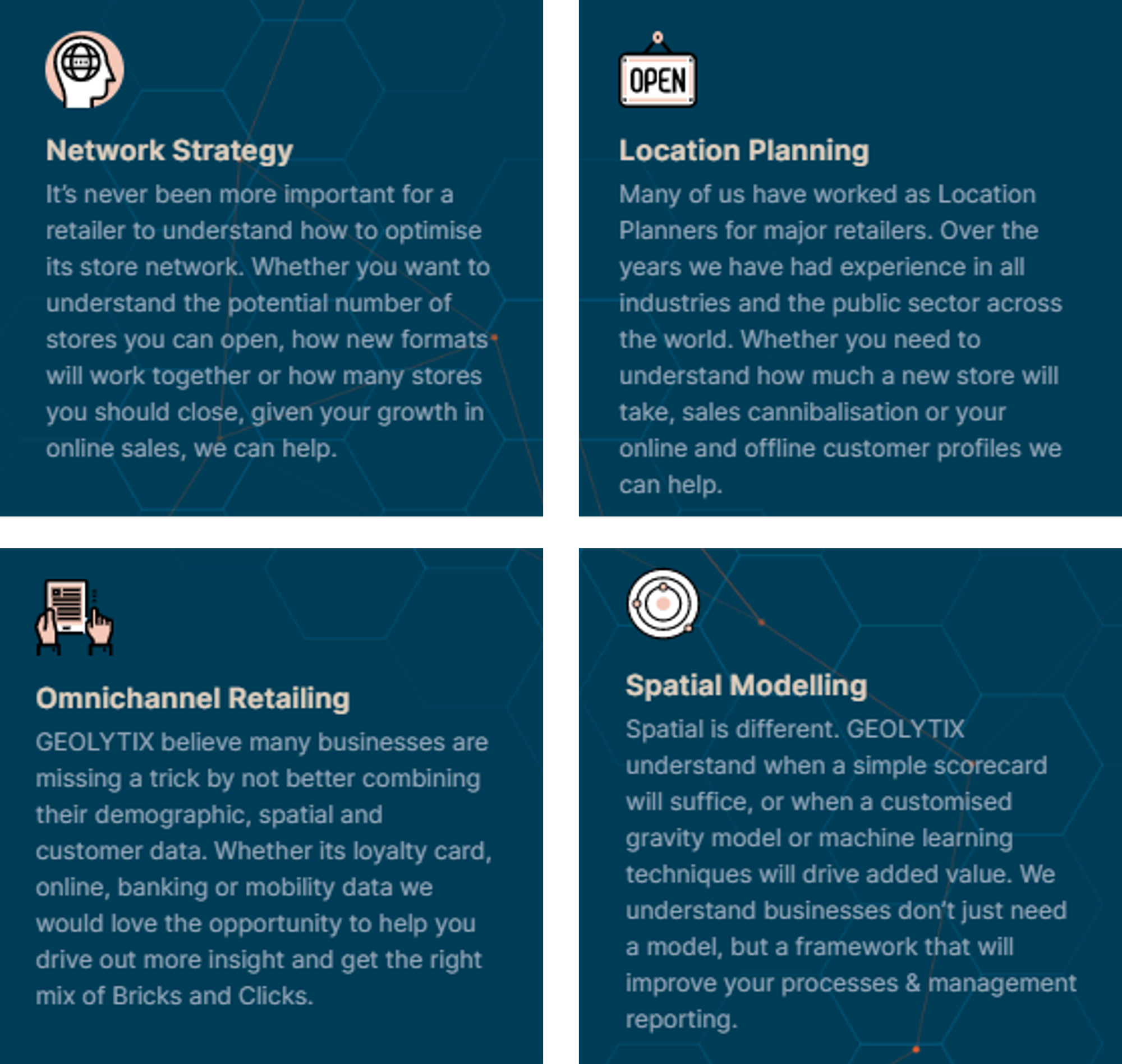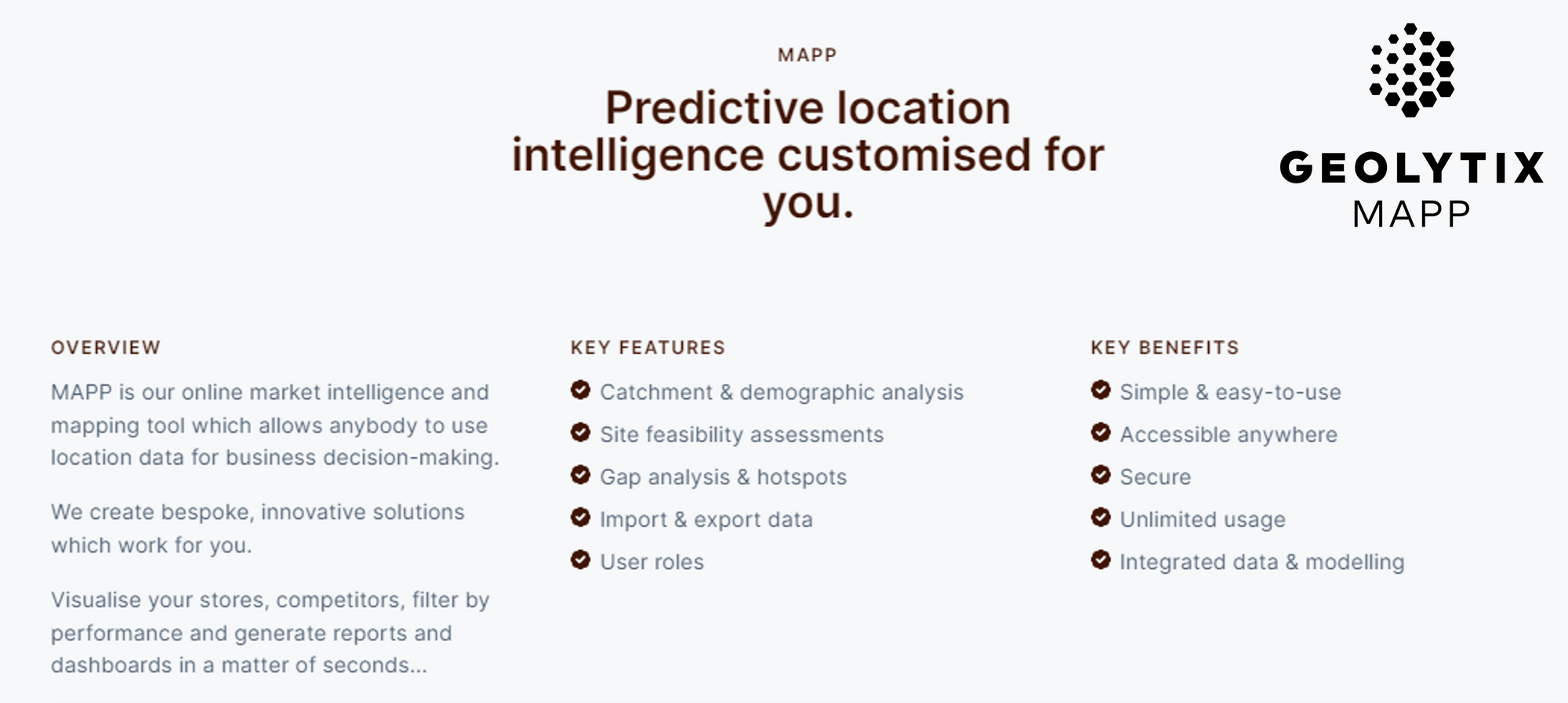 Where people live, work, study and shop.
We create datasets across the globe to help with your network strategy and location based decisions.
DEMOGRAPHICS - IRIS boundaries with current population and household counts, sex, breakdown by 15-year age groups, affluence index (globally scaled and nationally scaled). These variables can also be supplied at 500m hex grid and are structured to match 80+ countries we have demographics for. Additional Census attributes available.
RETAIL PLACES - Global Retail Places are named and classified boundaries identifying areas where people go to shop, spend money, and interact with a commercial environment dominated by retail. All City and major Town Centres along with their key Retail Streets have been captured. The Retail Places are segmented into 11 standard types ranging from street, destination, and transport. These include Shopping Centres, Retail Parks, Outlet Centres, Airports and Train Stations.
MOBILITY - Ping data from mobile devices to give a granular level understanding of activity, anywhere in the world, with the ability to show pitch, catchments, and changes over time.
The pandemic period has led to significant changes to the way we work. Opportunity for some of us to change job… but above all to review where and how we are working (office or home office).
End of April, French employees went 13% less to their office compared to pre-Covid period. In the UK this is even more and reaches -18% while this is only -3% in Germany (Source: Google COVID-19 Community Mobility Trends).
The following graph illustrates the evolution of this number for those 3 countries since the beginning of the pandemic (see impact of various lockdowns, August in France where lots are on holidays and Christmas period).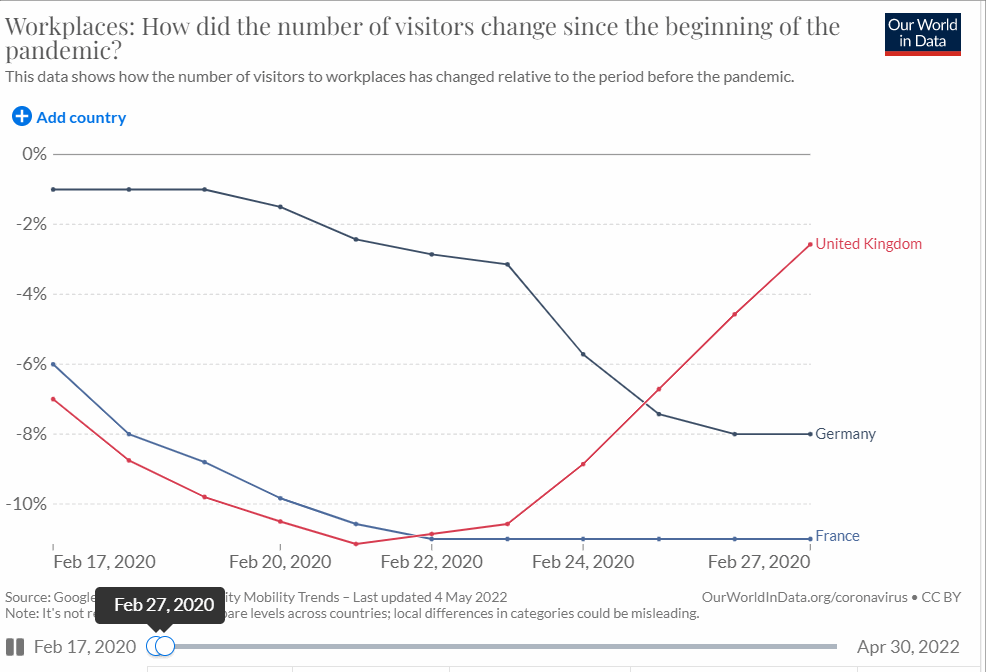 For Geolytix, Residential Sociodemographics and Mobility Data are important to understand the full picture of a location. Here is an example of business center La Défense near Paris that illustrates the estimated number of people per hour during an average day.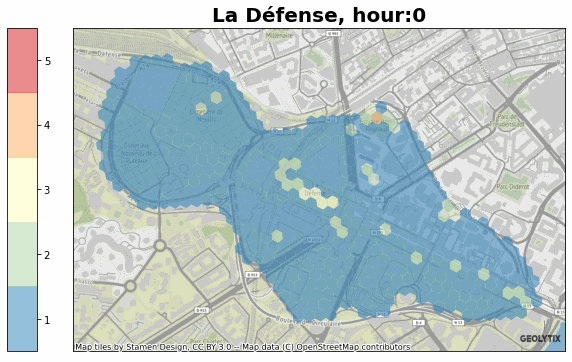 Please contact us if we could help support your business where location matters.
Stéphane Martis, Director of France and Western Europe at GEOLYTIX
Related Posts
21st March 2023

"Women in Data® aims to bring awareness through media appearances and events; in particular, the annual Women in Data conference."

8th March 2023

We love to celebrate the wonderful women of Geolytix everyday but International Women's Day is a brilliant day to highlight this more.

30th January 2023

We are thrilled to make the Geoawesomeness Top 100 Geo for 2023, the annual list of the best geospatial companies in the world for geospatial companies.