Geolytix International GeoData
Geolytix GeoData underpins the informed location decisions we support our clients with.
7th October 2022
At GEOLYTIX we help retailers and restaurants make informed decisions about how many stores, who to acquire, where to open, which format, how to optimise home delivery and click & collect operations.
What We Do
Fundamentally we make it easy to get product to your customer, be that via:
Stores in just the right locations, and none in the wrong ones

A fulfilment network that supports immediate delivery

Innovative delivery mechanisms – shared kitchens, lockers, direct to a safe place, pop up shops, etc.
Recent events have demonstrated:
Both retailers and customers are embracing, and switching between, all methods, modes and formats of retailing like never before
It's vital to be flexible and prepared, to capitalise on present opportunities and weather any storm.
GeoData
We specialise in retail network optimisation and use detailed, granular data on the market. We have data on residential, worker, student and tourist demand at small area geography.
Statistics on every Retail Place, who's there, where does it rank in the retail hierarchy, how large is the catchment, what type of people does it attract?
Change, how is the population changing, how are places changing, how is brand performance tracking against the market? We can even see weekly shifts in human activity using mobility data.
Demographics
Our demographic data comes at the lowest possible administrative geography, with current population and household counts, sex, age groups and affluence index. The data is also available at hex grid.
Identify target locations to aid expansion or optimisation
Prioritise locations where your target audience live using demographic characteristics; population density, age groupd and afflunce metric
Find areas which are growing, declining, or shifting in their demographic structure
Help to determine relevant product groupd or channels specific to consumers in the area
Retail Places
Retail Places are named and classified boundaries identifying areas where people go to shop, spend money, and interact with a commercial environment dominated by retail. These underpin the ability to identify opportunity locations for expansion, optimisation and consolidation of stores and assets. Profiling, segmenting and scoring supports finding optimum locations and understanding activity.
Identify areas of activity
Can be supplemented with Mobility data to identify hotspots, monitor activity, and analyse changes in interaction throughout a day or week
Helps you evaluate your assets through supporting network planning or estate optimisation
Classified to support varying formats and help to provide opportunities for both pedestrian and vehicle lead missions
We capture all city and large town centres, along with their key retail streets. We segment our Retail Places into 11 standard types, ranging from community, destination, and transport. We create Retail Venues within defined Retail Places to further refine concentrations of retail and assets.
GeoData Coverage
We offer Demographics and Retail Places for 55+ countries with consistent structure, comparable definitions, annual license with update and favourable license terms and unlimited users. If there is a country we don't have listed below please get in contact as we are continually growing our coverage.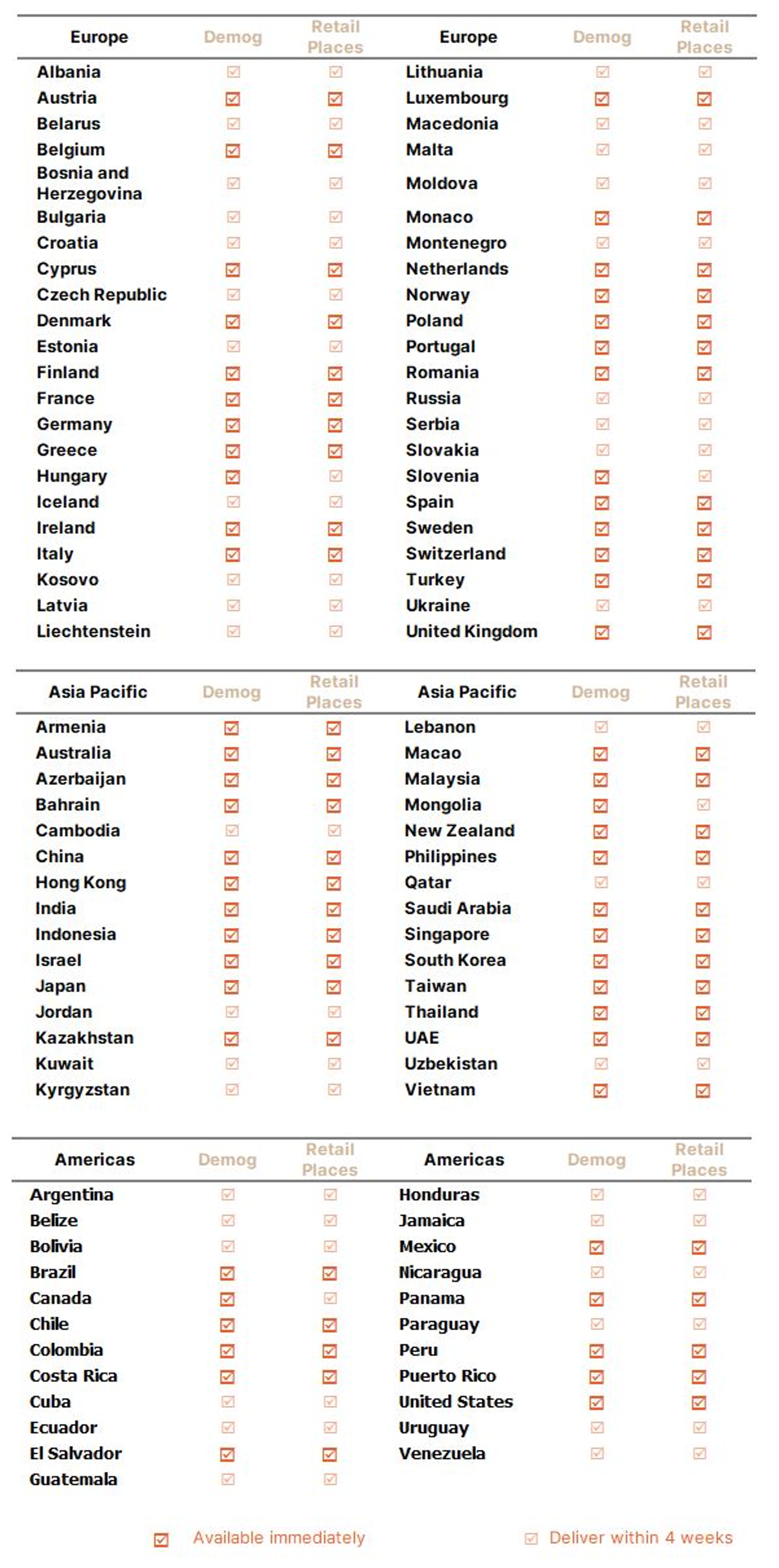 Combining customer analysis, data, world leading modelling, tailored outputs ensures Geolytix are the people to support you with your location based decisions. If we could provide data and services for your business please get in contact.
Louise Cross, Product Owner of Data at GEOLYTIX
Main Image: Image from Microsoft PowerPoint Stock
Related Posts
28th February 2023

"Sometimes the hype around a source of data can become so incessant and insistent that we don't even question what's underlying the enticing outputs." We go behind the scenes of mobility data.

17th January 2023

The UK is known for its many historic towns but new towns are occasionally built. Sarah explores Sherford which welcomed its first residents in 2017.

8th December 2022

The 2021 Census results for England and Wales are gradually being released at small area. How will conducting a census during a pandemic affect the numbers?