Mental Health in the Geolytix workplace
The first week of January saw the MHFA team in Geolytix plan on how we could help embrace and protect mental health amongst the team. Read more to see our plans...
26th January 2022
In November four of us at Geolytix qualified as Mental Health First Aiders.
In December, realising the pre-Christmas holiday burnout was real, we led the final team meeting of the year. Instead of discussing goals, targets, numbers and stats, we ran a Christmas quiz. A bonus point went to the most festive dressed, meaning when we joined the Google Meets call, we were met with a screen of Christmas hats, obnoxiously loud Christmas jumpers and a festive scarf or two. There was rivalry between players, double checking answers and a lot of new facts learned. But most importantly, there were smiles, a lot of laughter and not a lot of work talk.
One of the biggest takeaways from the MHFA course was to remember that we are all humans as well as work colleagues, and it is so easy to forget that. We wanted to encourage a work environment where it's encouraged to take a lunchtime walk or a morning run; where we can openly discuss what we're reading or watching on tv; share hobbies that other team members may be completely unaware is up our street.
In January, 'Geolytix Monthly Challenges' was founded. Each month a different activity will be led by a different team member, and we have volunteers ranging from Yoga to Geocaching, an Easter bake off to a Strava activities competition.
January was 'Let's get out and about', centered around Blue Monday. We encouraged the team to leave their desks, no working lunches or commutes from your kitchen table to your sofa. You can tell by the big smiles and sunny views that this really had an impact - I can't speak for everyone but I was certainly a lot more productive last week, having got my daily steps in the fresh air.
Speaking on behalf of the rest of the MHFA at Geolytix, I am so interested in the impact 'Geolytix Monthly Challenges' will have on both the team's Mental Health and also productivity. We're almost a month into 2022 and what a fantastic start to the year it has been so far.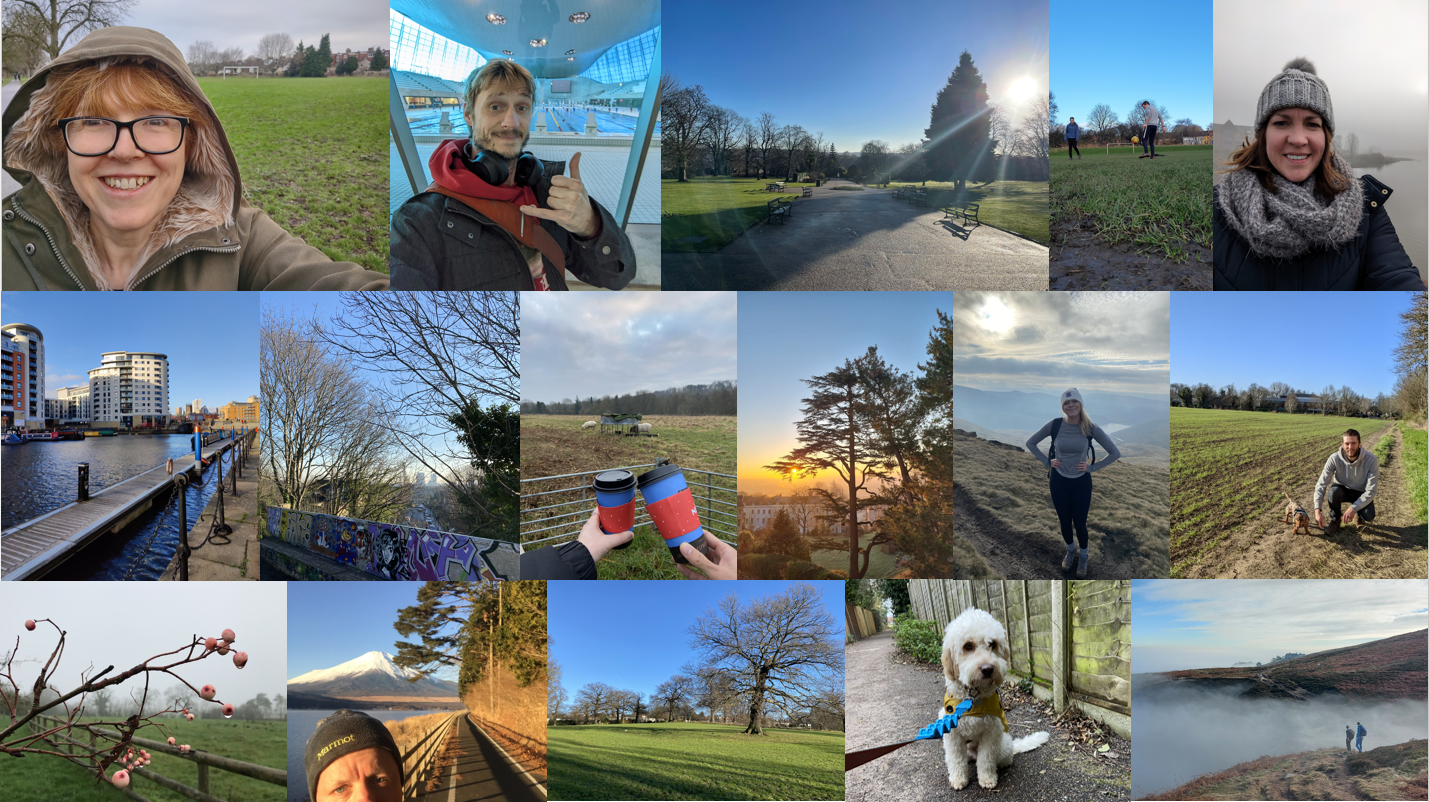 Kate McGoldrick, Communications Officer at Geolytix
Title image: Photo by Paul Lincoln on Unsplash

Related Posts
18th July 2022

You'll know by now that there is nothing we like more than being recognised and winning the odd award.

13th June 2022

Are you our next Project Manager? The role of the Project Manager is to be the key link between our customers and the rest of the Geolytix team.

30th May 2022

What do Geolytix and Hollywood have in common? Admittedly, on the whole, not that much! No diva attitude around here I'm glad to say!