Mobility Data: Battle of Birmingham
Birmingham and the Black Country was a highly requested area for us to look at next, and we couldn't resist. This time we've looked at: Aston Villa, Birmingham City, West Brom and Wolves and the results certainly are interesting...
7th May 2021
Our much-anticipated second instalment of the Football Maps series has been delayed by needing to do some actual, proper work – but Alessandro and Dan have been burning the midnight oil, so here we go…
Having previously looked at London, and which boroughs supporters around the grounds on matchdays come from, we were able to show that Spurs dominate north London.
We've now replicated this across Birmingham and the Black Country, and looked at which club are most represented in each postal district. We've looked at Aston Villa, Birmingham City, West Brom and Wolves (apologies to Walsall fans for not including you – I'm regretting that already).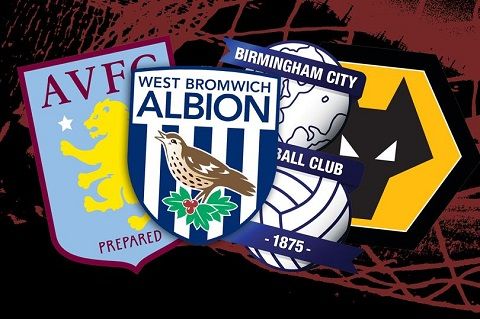 It's a really interesting pattern, with swathes of local dominance for each Club. We've got no vested interest in this one – fascinated to hear what you think…any surprises?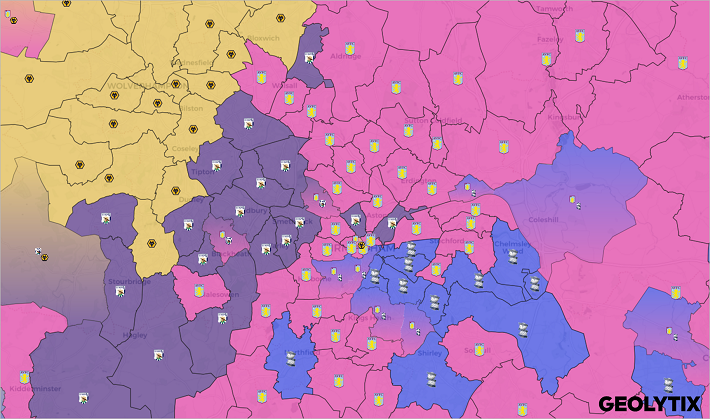 Next up is going to be Manchester – we've processed it up and it shows the United west / City east divide – but we're working on an alternative view that is going to be designed to try and upset both sets of supporters in equal measure. Watch this space…
Ben Purple, Director at Geolytix
Photo by Emilio Garcia on Unsplash
Related Posts
28th October 2021

Blair, our CEO has reflected on his 10 years at Geolytix, and has jotted down 10 things that he has learned in the past decade.

27th October 2021

Geolytix wouldn't be successful without its clients; to celebrate 10 years, we thought we would look back on 10 of our UK projects that have helped us become the company we are today.

19th October 2021

Can I get a refill? Zero waste suppliers are on the rise in the UK, and I've been trying out a few innovative local options.